Entertainment that Educates!
Show results for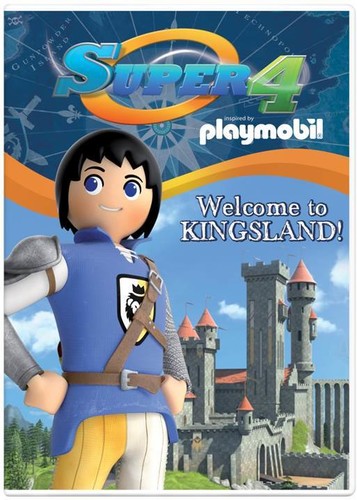 Description
Super 4: Welcome to Kingsland! on DVD
Inspired by the world of Playmobil® toys, embark on a series of adventures with the Super 4 as they travel throughout the wider Playmobil® universes. Whether it be a sci-fi futuristic world, a magical fairy world, a world of pirates, or a world of medieval knights, the adventures are never ending! Welcome to Kingsland, a world of chivalry, dragons, quests, tournaments, and castles! Kingsland is ruled by the corrupt King John, who is Prince Alexander's uncle. King John ascended the throne when Alex's father and mother were lost at sea. Prince Alexander is the heir to the throne but cannot abide living under his uncle's corrupt authority. Join Prince Alexander, or Alex as he'd prefer to be called, along with his Super 4 friends as they band together to fight villains especially dragons and save their worlds from chaos.