Entertainment that Educates!
Show results for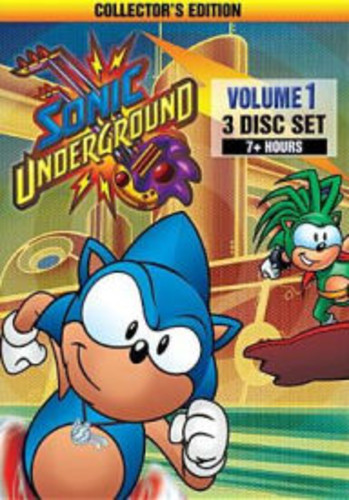 Description
Sonic Underground: Volume 1 on DVD
Join Sonic (voiced by Family Matters' Jaleel White) and his siblings Sonia and Manic as they fight to be reunited with their long-lost mother Queen Aleena. When they aren't battling Dr. Robotnik and his henchmen Sonic and his siblings make time for their rock band Sonic Underground. With over seven hours of content this set is sure to showcase all the best Sonic episodes from the tunes to the great battles. Based on the popular SEGA videogame character this Sonic the Hedgehog collection is a must-have for all Sonic fans!