Entertainment that Educates!
Show results for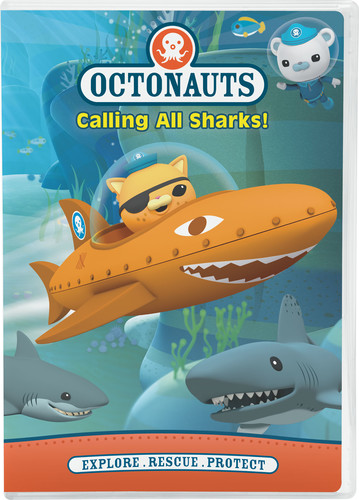 Description
Octonauts: Calling All Sharks! on DVD
Dive into adventures with your favorite underwater explorers, the Octonauts! Join brave Captain Barnacles, daredevil ex-pirate Kwazii, and medic Peso Penguin, along with other Octonauts as they explore the world's oceans, rescue the creatures who live there, and protect their habitats above and below the waves! On this exciting DVD, join the Octonauts aboard the Octopod as they come face to face with a trio of pesky Cookie cutter Sharks, look after an injured Lemon Shark and stop a White tip Shark who is chasing the Gup-A!