Entertainment that Educates!
Show results for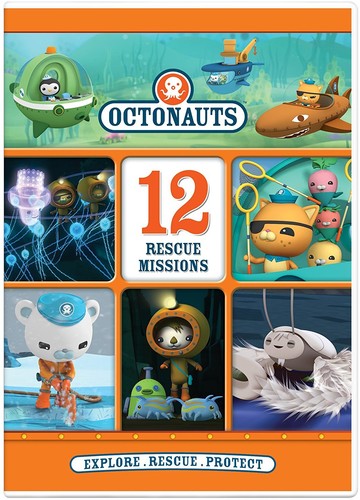 Description
Octonauts: 12 Rescue Missions on DVD
Dive into adventure with your favorite underwater explorers, the Octonauts! Join brave Captain Barnacles, daredevil ex-pirate, Kwazii and medic Peso Penguin, along with the other Octonauts as they explore the world's oceans, rescue the creatures who live there and protect their habitats - above and below the waves! On this exciting DVD, join the Octonauts as they embark on not one, not two, but 12 rescue missions! From attempting to dive deep into the abyssal zone to encountering a school of toothy barracudas to Barnacles seeking guidance from a mysterious sea turtle. It's time to sound the Octo-alert!