Entertainment that Educates!
Show results for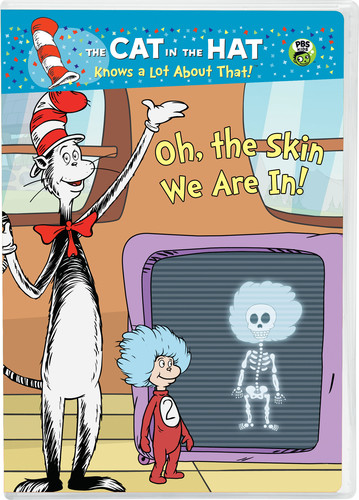 Description
Cat in the Hat Knows a Lot About That! Oh the Skin We Are In! on DVD
It's time to explore with the Cat in the Hat! What shall we discover today? Ahhh-choo! Why, bless you! Nick can't seem to stop sneezing. Why is that? Well, let's find out with the Cat in the Hat! Hop on the Thinga-ma-jigger with Sally and Nick and learn all about the skin we're in the bones we own our beating hearts why our tummies rumble what causes sneezing, and how we can stop it. It's a fantastic collection of natural science adventures, deep inside the bodies we live in!